Welcome to mcgraw-Edison Fuses*
Through our Network of authorized distributors, we can provide our customers with fuses from Mcgraw-Edison/Cooper Power Systems. We stock a wide variety of specialty fuses from electronic to high voltage in our 30,000 Sq. Ft. facility located in the heartland of America Tulsa, OK. In addition to carrying many specialty products, Norberg~IES can build custom mountings for fuses. This means both that fuses and associated mountings can be customized onsite to your specific application - both shipped quickly in order to meet your needs.
About McGraw-Edison*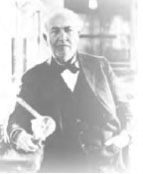 Since it's beginning, McGraw-Edison* has continued the commitment of their forebears to innovation. Their research and development lab, the Thomas A. Edison Technical Center, embodies Edison's philosophy of "finding a better way" – with innovative products that promote better power quality, reliability, safety, performance, and environmental stewardship.
Thomas A. Edison, Incorporated, one of Thomas Edison's original companies founded in 1910 and with corporate roots that go back to 1889, combined with McGraw Electric Company in 1957 to form McGraw- Edison*. In 1985, McGraw-Edison* became part of Cooper Power Systems. When RTE was acquired by Cooper Industries in 1988 and merged with McGraw-Edison Power Systems, Cooper Power Systems was formed.
To speak with our technically trained staff, please call us at 1.800.739.9145 or 918.665.6888. Emergency 24x7 fuse service is available, along with same-day delivery. We appreciate your business and take significant pride in serving repeat customers.
Please select the following category to view our product line
* Mcgraw-Edison trademark is the property of Cooper Industries.
---
For additional information on McGraw Edison Fuses contact us at 918.665.6888, or use our fuse search tab at the top of the page. You can also request a quote on any of the McGraw Edison Fuses using our quote form.